Technology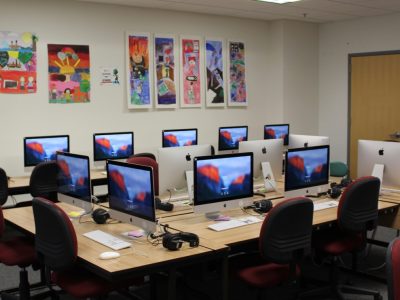 At Penn Alexander School, we recognize the need to prepare our students for life in a digital, global community.  We are committed to providing access to the latest technology across all grade levels, and our staff are encouraged to integrate technology with our curriculum to enhance instruction.
Students in grades Kindergarten through 8th grade visit the computer lab for one class period each week, and small groups of students are offered additional technology classes in our extra-curricular after school program.
Students in our Middle School learn computer basics, internet safety, and video editing, as well as website design, programming,  and introductory app design.
In grades 4 through 8, students use Google Classroom to collaborate with teachers and classmates, and our PAS Robotics team uses Lego MindStorms software to program their robots.
MIDDLE SCHOOL Computer Science Discoveries Curriculum
6th, 7th and 8th grade students participate in the code.org CSD courses for Web Page Design, Javascript, and App Design.
6th Graders consider real world problems and create paper prototypes of apps that they develop and test. Their final project is the creation of a digital version of their app and present it to their classmates. App concepts include scheduling solutions, nutritional planners, music composition, and even a friend finder for your pet!
7th Graders learn to create webpages using HTML and CSS. Final projects are websites on topics that include science concepts, sports, cooking, and international travel.
8th Graders explore game design using the Javascript language, and incorporate keyboard and mouse inputs to create movement on their screens and how to plot sprites, and use counter patterns and randomization in their designs.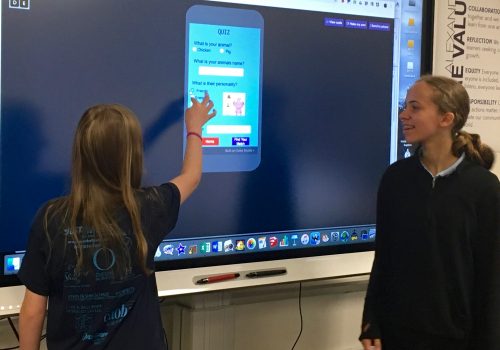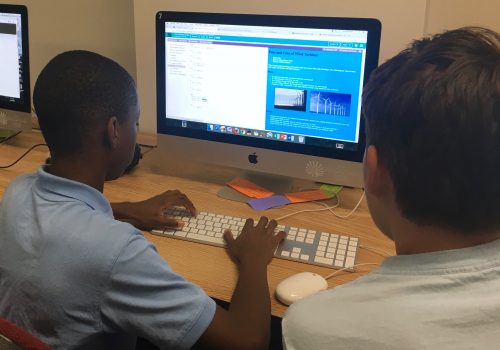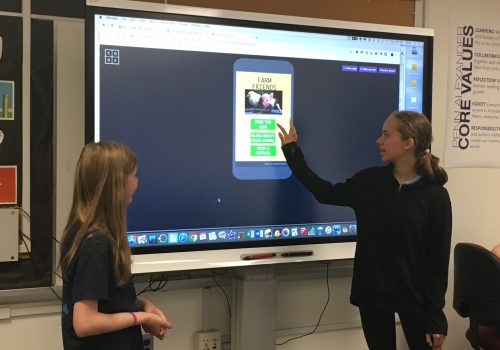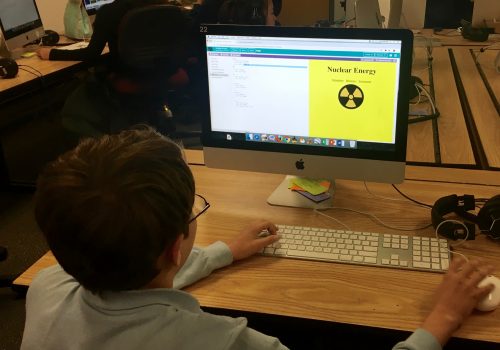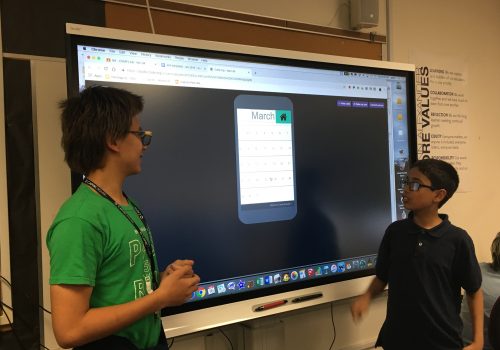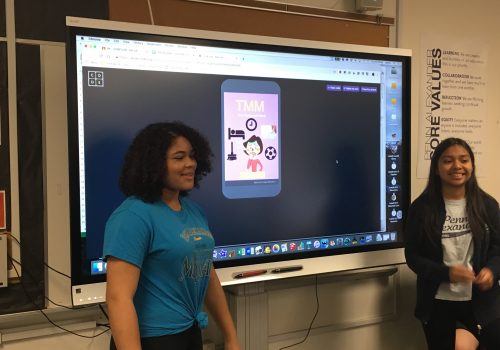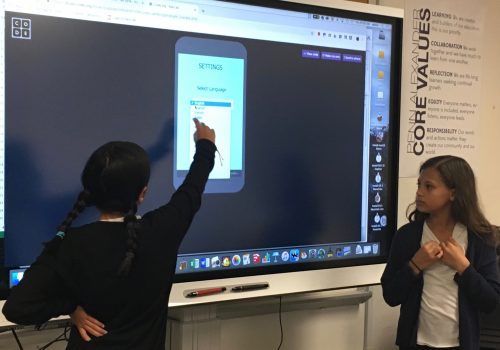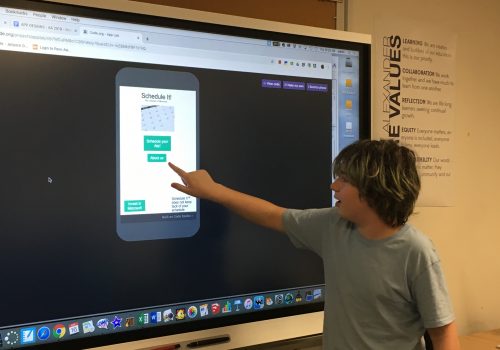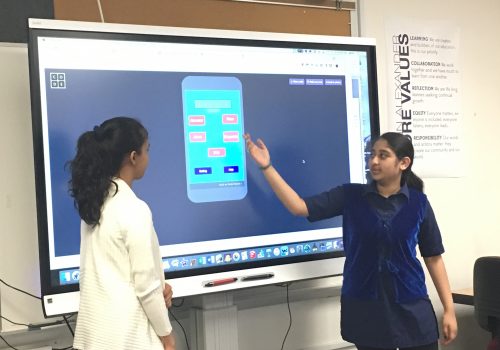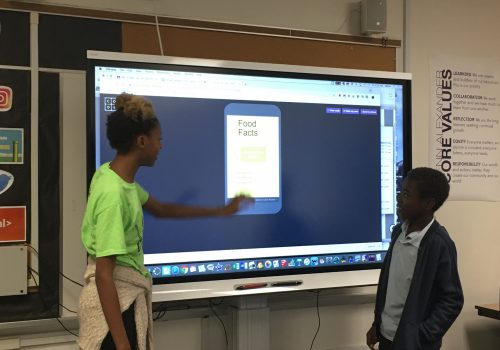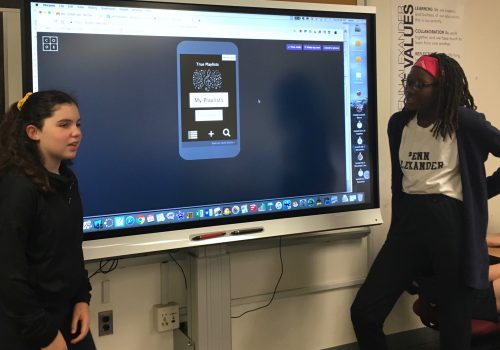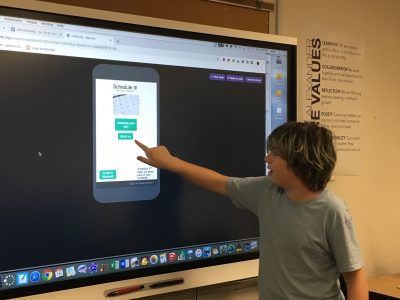 At each grade level, students are introduced to new technology in a meaningful context. Students are using technology to enhance their learning throughout all of their classes.
In grades 1 through 8, students learn to be safe and to also be kind while online – and are expected to create a project that demonstrates grade appropriate understanding of Internet Safety.
HARDWARE HIGHLIGHTS
LOWER SCHOOL
Smartboards or Interactive Flat Panels in every classroom and instructional space
Dell Chromebooks are assigned to each student
26 Apple iMac Computers for student use in IMC
Apple iMac computer lab for whole class use – RM B28
MIDDLE SCHOOL
SmartPanel displays in all classrooms & Shared SmartBoard in Literacy Pod
Dell Chromebooks assigned to each student
Class set of Apple MacBook Pro laptops in Science Room
iPads for student use in Science Lab
Middle School Computer Fair
Each year, Penn Alexander Middle School students create projects for a regional Computer Fair held during the spring.
Students compete in 6 categories – Digital Video, Logo Design, Web Page Design, Programming, Graphic Design, and Animation. First place winners at the regional fair are eligible to compete at the PA State Middle School Computer Fair.
Check out some past Digital Video projects !